Botany Department was established in the year 1964 under the leadership of Dr. M.P. Agrawal. In the year 1976 K.L. Dua joined the deptt. as HOD and after that from 2011 Dr. Kanta Rani has got the opportunity to sky high the deptt. of Botany as HOD. The deptt. has started post graduate studies by the great efforts of Dr. K.L. Dua in 2008. Since Nov. 2016 Dr. Manisha Agrawal is looking up M.Sc. Botany as an incharge. It is the matter of pride that right from the first batch , students of M.Sc . securing positions in the university merit list. The department is flourished with well equipped laboratories and tissue culture lab for UG and PG classes.
The vision of department is to develop scientific and technical skill of the students in Plant science as such to produce experts service in Plant Taxonomy, Ecology, Biodiversity Characterization, Field of Botanical Survey, Farm management, Ecobotany, Flori and Horticulture, Biotechnology, Environmental Management etc.
The Department also provides a comprehensive training in Plant forms, Geographical distributions, Taxonomy of flora ,Field studies and Instructional excursions.
We also have a very good collection of world's best authors books in our library to provide best knowledge to our students. Our students are also securing higher ranks in university merit list every year which justifies the growth of our department.
FACULTY MEMBERS OF BOTANY DEPARTMENT AT PRESENT
Dr. Kanta Rani
M.Sc, Ph.D & Net Qualified
Asst. Professor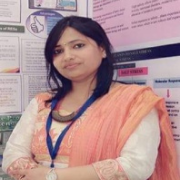 Dr. Manisha
M.Sc, Ph.D & Net Qualified
Asst. Professor

Mr. Viay Pal
M.Sc, & Net Qualified
Asst. Professor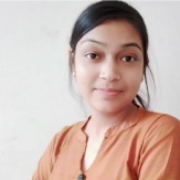 Ms. Kanchan
M.Sc
Asst. Professor

Mr. Hansraj
MBA, BBA
Lab Attendant

Botany Department gallery